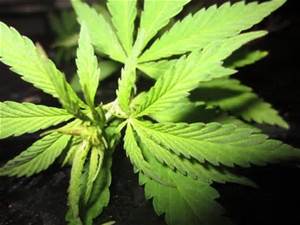 Effects of Weed on Weight Training
Yes, we're gonna talk about weed (pot, reefer, Mary Jane, skunk, kush, ganja,…that good s#*t). I know that the effects of weed on weight training and athletics, in general, has been of some concern lately. Some bodybuilders, MMA fighters and other athletes use it. It is supposed to help them relax after their training or athletic performance, soothe sore muscles, and aid with recovery. Now, I'm not going to look into smoking it per say, but just ingesting it, and what the effects will be in the short and long term. Smoking, in general, comes with other problems (damage to lungs). I'm only interested in the effects of marijuana itself…and just in adults…for now.
What is weed? I am being serious here. Let's assume that there are those out there, who don't quite know what it is, and get it out of the way. Weed or cannabis comes from the cannabis plant (cannibis sativa). It contains over 100 cannabinoids (class of chemical compounds). The two main ones, that we are concerned with, are tetrahydrocannabinol (THC) and cannabidiol (CBD). THC is the primary psychoactive chemical (makes you high), whilst CBD or medical marijuana has been used for a wide range of medical applications.
Claims about weed benefits 
Aside from the high and feelings of well being, lets look at the potential benefits of consuming weed. We'll examine which ones are plausible and which ones are complete nonsense. Again, we're looking at this from the point of view of athletic performance, for the most part.
Helps with bulking If you're a bodybuilder or know anything about bodybuilding, you know bulking refers to eating more to gain muscle. You really need to eat a lot, in
excess of what you would require to just maintain. So, the claim with weed is that, after the high wears off, you're gonna want to raid the fridge. You appetite opens up. Big time. Well, this is actually true. Again, it is worth mentioning, not everyone knows this. The reason is that activation of cannabinoid receptor 1 (CB1R) by THC,  leads to stimulation of appetite through  hypothalamic pro-opiomelanocortin (POMC) neurons. These neurons are typically associated with satiety, but when stimulated by the CB1R, appetite increases [1]. So if you're bulking and don't feel hungry, weed can potentially be a useful tool. This also makes it an excellent aid for cancer patients and other sick people, who lose their appetites due to treatment protocols or the illness itself. Well, now we know why Popeye smokes it. Ummm…yeah, green, smokes it in a pipe, skinny guy (we'll discuss this later), talks gibberish 'cause he's high all the time…spinach my ass.
Suppresses Appetite Huh? You just said it stimulates appetite. Relax, remember I said there are two main compounds, THC and CBD. Well THC stimulates appetite and CBD suppresses it. Strains of weed with a high CBD content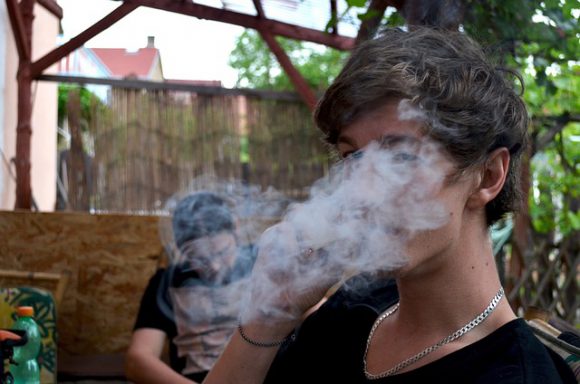 will help you to feel satiated [2]. In addition, there is an interesting effect with chronic weed users (even with low CBD content) where obesity rates are low, as well as incidences of diabetes. Now, don't get to excited just yet. Yes, there is a correlation. But as I have said many times before, correlation is not causation. Researchers don't really know why this happens and more research is needed to find the cause. To try CBD products click here
Acts as an anti inflammatory and analgesic Studies have shown that weed helps relive pain associated with neuropathic, chronic, postoperative, and that related to fibromyalgia, rheumatoid arthritis, multiple sclerosis, and cancer. It acts as an analgesic and works through neuromodulation/neuroprotection and anti-inflammatory means [3, 4, 5]. Both THC and CBD combined seem to be the most effective for pain management. So, it would make sense that bodybuilders and other athletes opt for consuming weed, to help with pain and inflammation after a grueling workout or event. This will essentially reduce the effects of over training and aid in recovery.
Adverse effects of weed usage
We must also look at the adverse effects of weed, to see if it is worth using it, in both the short and long term. Then we can weigh the pros and cons and make an informed decision on whether or not to try it. I must emphasize, that I am not advocate for it, or against it, in anyway…yet. I simply want to know the truth. No bias here.
Addiction That's the question that everyone wants answered. Proponents for legalizing weed, claim that it is not addictive, like alcohol, painkillers or any other drug out there. But is this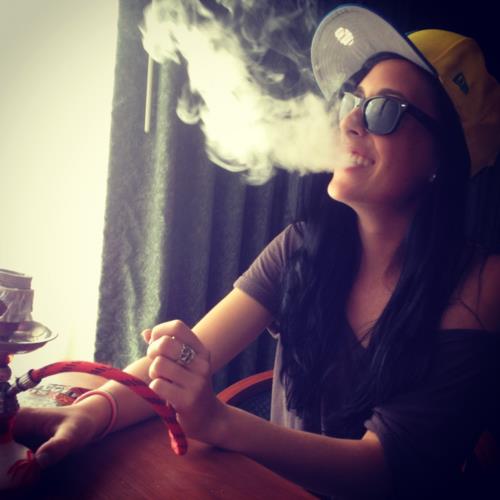 really true? One 2006 study, found that in a sample of adolescents and young adults, high frequency use of weed, exhibited dependency symptoms. This was independent of the use of other illicit substances and alcohol and nicotine [6]. High frequency use,was defined as, use at a rate of 3-4 times per week. Low frequency use was: monthly:⩽3 days per month and weekly: 1–2 days per week. The higher the usage, the greater the number of dependency symptoms manifested, and the greater the withdrawal effects.
What was not established was the amount of THC that was present in the cannabis being used. The study also did not make any comparisons to alcohol and other drug usage in terms of dependency. In other studies, it was found that dependency for cannabis was around 9%, compared to alcohol, 15%, and tobacco at 32%, for initial experimentation with each substance [7, 8].
Okay, so on the surface it seems that high frequency users (3-4 times/wk) are more likely to have a weed dependency, but still lower than alcohol and tobacco. What we don't know is, what percentage of THC was present in the cannabis used in the studies. The strains today have exceeded 10% THC compared to 4% from 30 years ago. Some studies have reported strains, with as much as 15- 30% THC [9, 10, 11]. Clearly there needs to be more studies comparing the concentration of THC, with varying frequency of users, to make any definitive statement about dependency.
So as an athlete, you might not want to indulge on a regular basis (as defined in the previous section) and for now, keep an eye on THC concentration. Obviously, using just before weight training or any activity requiring high levels of skill, may not be wise. Dropping a barbell on yourself or sustaining an injury due to impaired judgement is stupid.
Psychosis and Neurological damage I am going to avoid looking at research solely in adolescents. I am more interested in the effects on adults. If you're a kid, you shouldn't
be using period. One study determined that heavy cannabis users (> 10 times/month) are more likely to to be at risk of psychotic symptoms than light users. This was based on, observing lower levels of  CSF anandamide (chemical associated with prevention of schizophrenic psychosis) in the body in heavy users compared to light or non users [12]. Now, this study only examined a small group of people…33 to be exact. It also only shows that they may potentially be more vulnerable to psychosis.
Another study showed that heavy usage of cannabis resulted in changes to the corpus callosum (CC) and white matter (WM) in the brains of both, individuals with and without schizophrenia [13]. The CC has a fundamental role in inter-hemispheric connectivity. Changes in microstructure of the CC and WM have been reported in patients with psychosis. The study was based on users who started in their teens and not adult users. In many of these types of studies, teen users have shown more vulnerability to the effects of damage compared to adults. This particular study was also small, just 56 subjects and looked at users who partook of high potency 'skunk'. Again a pattern of high usage and high potency cannabis.
Summary 
The overall trend, seems to be that high potency weed, with THC content exceeding 10%, used on a regular basis (3-4 times/wk) can lead to damage to the brain, possible schizophrenia, dependency and withdrawal.  As an athlete, moderate use could provide benefits in terms of pain management and anti-inflammatory benefits, which leads to faster recovery. If you're a bodybuilder occasional use of weed, with higher concentrations of THC compared to CBD, might open up your appetite which could aid in bulking…provided that the food being consumed is healthy and rich in protein, rather than unhealthy and full of sugar and simple carbs. If you're looking to diet, there are studies that show CBD acts as an appetite suppressant.
Now, you have all the information you need. I am not trying to sway you in one direction or the other. Weigh the pros and cons and make a decision about how you want to use weed, if you want too at all.
P.S. The Healthy Goat was recently seen wandering the streets of Manhattan, with a dopey look on his face. Earlier in the day he had a lot of  'special' brownies. Try as he would, he couldn't figure out why they were so special…so he ate a whole batch looking for answers. The Stoned Goat was last seen raiding a local 7 Eleven, consuming everything in site. When the cops showed up, rumor has it, he looked up and asked, "what seems to be the trouble osifer?"
For CBD edibles, oils creams and more click here