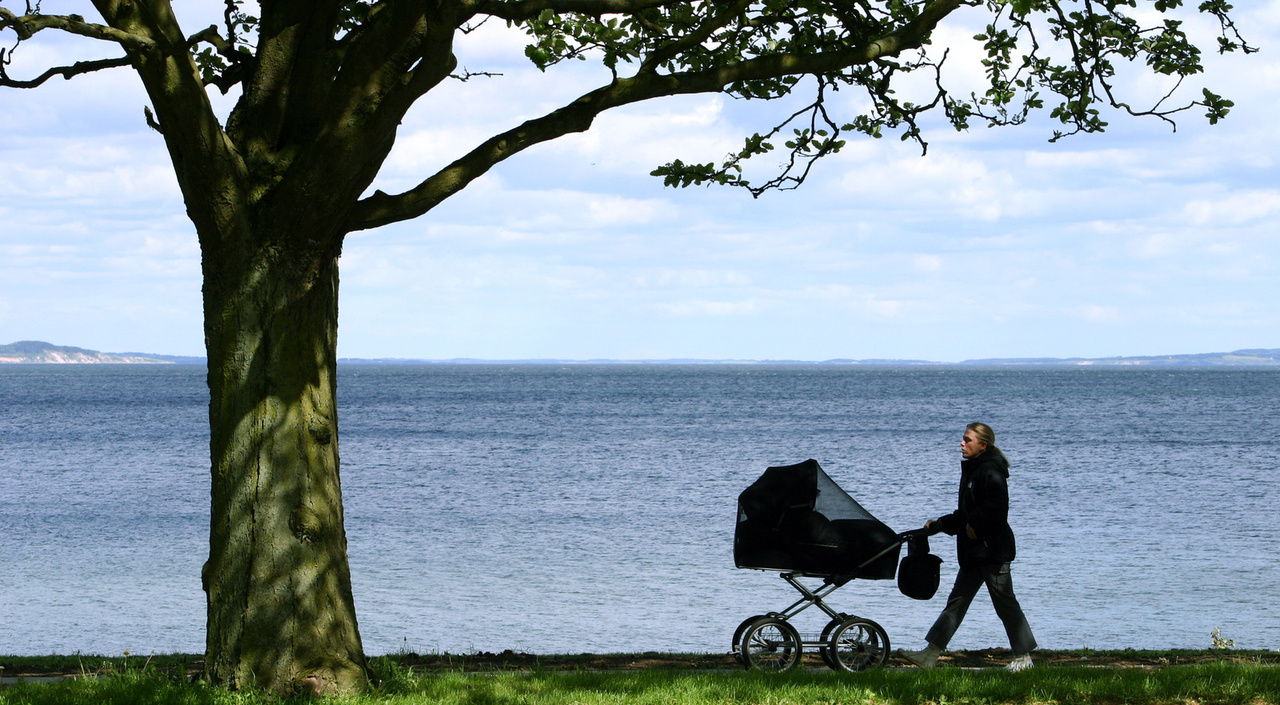 Workouts for stay at home moms (dads)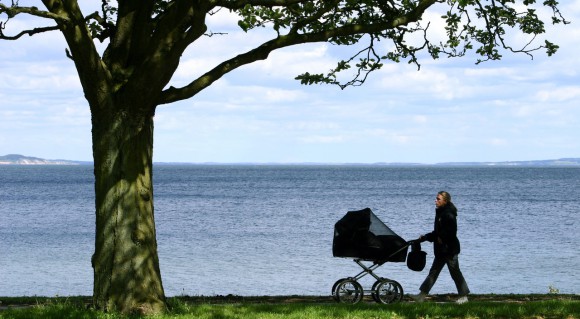 Being a stay at home mom or dad can be tougher than people think. Between the household chores, grocery shopping, taking care of the kids, driving them to soccer/karate or whatever, there just doesn't seem to be time for anything else. Even worse if there's a baby or sick child at home. How the hell do you find time to workout?. You must think I'm nuts, workout, pshhhhh. Believe it or not, you can. We'll try to solve this problem with some convenient workouts for stay at home moms (dads). But first:
Schedule Time!
The first thing you need to do is schedule time during the day. On different days you might have different things going on. It may not always be easy to schedule the same time each day. Still, make it a point to schedule time on your iPhone or Android calendar. You tend to keep to appointments or pre-arranged times for other activities. So do the same for your workout. Okay enough talk, here we go.
10 minute workouts
These are very short intense workouts that you can do everyday. C'mon you must have at least 10 mins somewhere during day. This is a bit broad and can incorporate a number of different exercises. If you have an exercise bike, you can do 2 mins at an easy pace then 1 min as hard and fast as you can. Push, push, push, it's just one min. Then slow again for 2 mins and repeat. So a cycle would be 2 easy| 1 hard |2 easy |1 hard |2 easy| 1 hard and 2 easy. Yes, I know how to count, but 11 mins?…close enough!. You can do the same thing by running on a treadmill or jumping rope.
7 minute app workout                                                                                      
Yup, there's an app for that. There's the official Johnson & Johnson app, Wahoo fitness and  the NY times blog app to name a few. They all feature bodyweight exercises which include squats, push ups, lunges, jumping jacks and bicycle crunches to name a few. Take it with you wherever you go. The most you will need for beginner workouts is a chair for step ups. The exercises are high intensity and help with both strength and conditioning. Look, I'm taking away all excuses, 10 mins too long, well here you go 7 mins.
Get a jogging stroller                                                                                                                              
If you have a baby or toddler at home get a jogging stroller. This way you can go to the park or wherever suits you best. A brisk walk, jog or run is no longer a problem. Chances are your kid will love it. So, you get time to workout and best of all you don't have to find a babysitter. Hey, take your kid to the park (walk, jog, run, to warm up) and do the 7 or 10 min workout there. If you like biking then get a bike trailer. Put the kids in the back and tow them along. If they are old enough, have them bike with you.
The Bodyweight 200
From Men's Health, the Bodyweight 200 is an excellent workout you can do 3 times/ week. If you're taking your kids to the park anyway, you can do this workout. You have everything you need (Chin up bar and inverted row bar at the jungle gym). The routine is as follows:
30 Prisoner Squats
30 Pushups
10 Jumps
10 Stability Ball Leg Curls
10 Stability Ball Jackknifes
20 Step-Ups
5 Pullups
30 Forward Lunges
20 Close-Grip Pushups
15 Inverted Rows
15 Squats
5 Chinups
Okay, so if you don't have a swiss ball, you can substitute the leg curls with wall sits (for your hamstring) and replace jackknifes with planks (for your abs). If you are home and don't have a chin up bar, buy a cheap doorway chin up bar.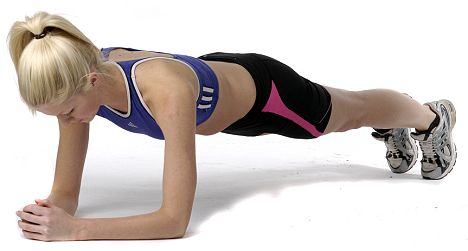 Use a chair for step ups. The length of this workout depends on your level of fitness. Can you do it in 10 mins?, sure. But if you're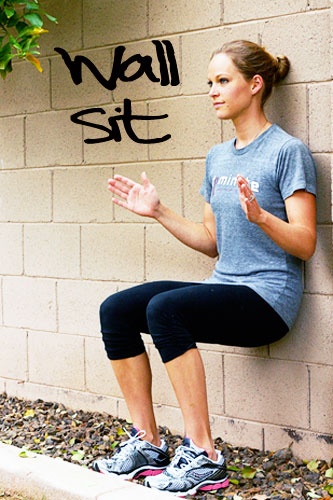 just starting it might take a little longer, maybe 20 mins or more. As you become more accustomed to it and your fitness goes up, you can shave off some minutes.
Seriously, what else do you need. I'll add more to this list later on. If you have something that works for you that isn't here, please share. The idea is to get creative and not make excuses. Mix, match and modify and get in shape.
P.S. The healthy goat has no kids, but still tried running with the stroller. Confusion ensued when people asked to see the cute baby.
Wall sit picture is taken from The Hungry Runner by Katie and licensed under a CC by-SA license.