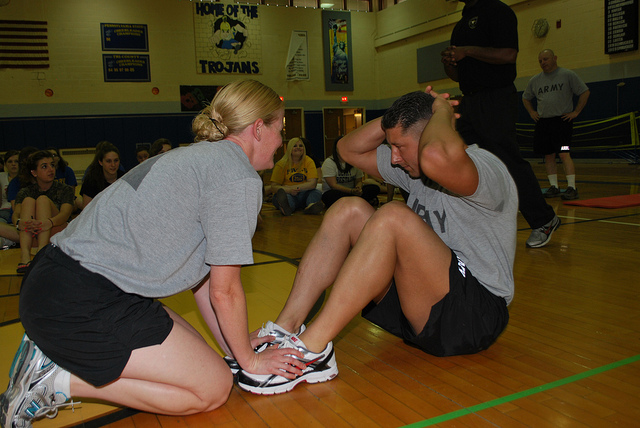 There are many versions of the bodyweight 300 workout. Some include an extra exercise with the kettle bell, others may have 4 exercises. This version, from Men's Health, has only 3 exercises and is no joke. You really can't get any simpler than this. No equipment, no space…no excuse. This is a great way to keep fit, during the COVID-19 outbreak. Gym closed? no problem, you can still keep fit. I don't even have to put up videos of the exercises for this routine. Do it at home, in the park, the office, your yard, your neighbor's yard…okay, maybe not the last one (but you could).
Exercises The exercises are pure body exercises. We're talking about doing squats,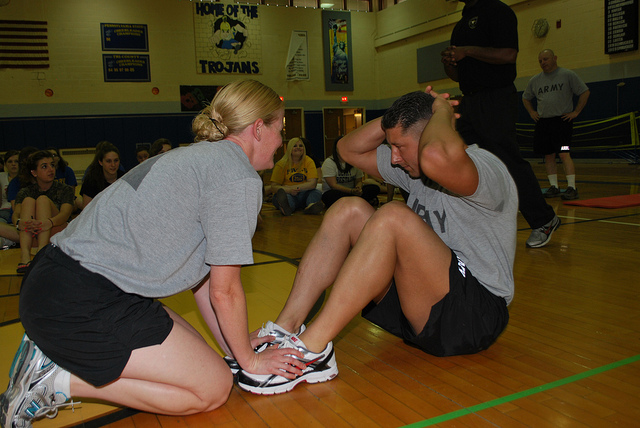 push-ups, and sit-ups. Yes, that's it. I said it was simple. Here's how it works. You do 100 reps of each, in any order, and any combination. So you can do them it sets of 10's, 50's, 12's or some mix of all,  as long as you end with 100 reps of each. There is no scheduled rest in between the exercises.Go hard or go home.
Time So, how long does it take? Don't ask me, just
try it for yourself. Obviously if you are already fit and a good athlete, your time will be short. Look, by the time your wife starts and finishes putting on her make up, you should be done. Well, to be honest, you could probably mow the lawn, paint the garage and take your dog for a walk in that time. But, methinks you get the point. If you're trying to get into shape, slow down, do as much as you can…but I would recommend doing the same amount of each exercise even if you can't do the full 300.
Who is it for Everyone. Like I said before, if you're a seasoned athlete, go for broke, try to get it under 5 mins. If you're not, do the best you can. Having said that, remember the idea is to get to a point where you can do the full 300 without a break.
Summary This is a simple workout that doesn't take long, just 3 exercises, 100 reps each. You can do this anywhere and anytime. What are you still doing here…get to it!
Updated 4/16/2020