Update: 4/26/2021.
Everyone in the gym lifting, wants to build muscle. At least I think so…mmmm…okay maybe not everyone. But, quite a few people do, and it's usually the guys. However, you must realize that there is more to growing muscle than lifting. You really need to consider what you eat and how much, along with adequate rest and recovery. I swear, the part that people usually ignore is the eating part, man do you need to eat. Plus, muscle grows when you're recovering, not lifting. So you see, there are several things that need to go together in order to see any gains. If you're not growing, you're missing one or some of those components. Let's find out how this works. Keep reading….
How much to eat
If you want your muscles to grow, what you do in the kitchen is as important as what you do in the gym, or wherever you workout. The basic premise is that you must consume an excess of calories in relation to what you expend. No two ways about it.
If you're a skinny guy, this can sometimes be hard. The reason is that you are generally accustomed to consuming very little food (that's why you're skinny). Eating to gain muscle requires a drastic increase in calorie consumption. At least for serious muscle mass.
Track what you eat for the week, count your calories, and weigh yourself at the beginning and end of the week. If you weigh roughly the same amount, then it means the calories you counted is the amount needed to maintain your current size (average out for a day). If you increase or decrease in weight, track over a period of 2 weeks, to find your average (for a day). Most likely it won't change since you're a perpetually skinny guy.
Now, increase your calorie intake for the next week. Depending on how much muscle you want to gain, increase by 300 Cal, 500 Cal or 1000 Cal for a more significant increase in muscle weight.
On your rest days, don't make the mistake of lowering your calorie intake just because you're not working out. This is time that you need to replenish depleted glycogen stores and fuel your recovery. So, you should still continue to eat in excess of what you normally do.
You must also have the right nutrients from the right sources. The macro nutrients required for muscle gain are proteins, carbohydrates and fats and are discussed in the next section.
What to eat
Protein
Look, if you're working out hard with any weight lifting program, you need to repair those damaged muscles. Protein consumption is necessary for repair and growth of muscle, as the muscle
adapts to progressively heavier loads.
Typically, for muscle growth, it is recommended that you consume 1 g of protein per lb of bodyweight. If you're 150 lbs, then yes, 150 g of protein for you. This is only a rough guide, you can definitely do it on less or more, depending on your body type, and workout.  For more details on amount of protein, click here. You should to get your protein from whole foods. That is, foods that have been processed as little as possible and have few additives and artificial ingredients. Some sources of high quality proteins are:
Whole Eggs
Steak (Top or bottom round)
Ground beef (95 % lean)
Turkey breast
Quinoa
Dairy: Whole milk, Greek yogurt, cottage cheese
Chicken breast and thighs
Fish: Tuna, salmon, mackerel, sardines
There are other protein dense foods out there. This, by no means is meant to be an exhaustive list. But, there are enough sources here to keep the most discerning palates satisfied.
Carbohydrates
Whilst repairing and growing the muscle is important, you still need to fuel your workout. Carbohydrates are broken down in the body to form glycogen, which is your primary fuel source.
Before a lifting session, a healthy supply of complex carbs is needed to fuel your workout. After your session, carbs will help replenish the depleted glycogen from the muscles. Also, when you work out, you produce cortisol in response to the stress placed on your body. Cortisol causes your body to breakdown muscle and convert amino acids to glucose, which fuels your workout.
So, it is necessary to have enough carbs before and after to provide glucose and prevent the breakdown of muscle. Even after cortisol levels are decreased, carbs are needed to provide the fuel required to repair damaged muscle tissue and grow new muscle. Complex carbs take longer to digest than simple or refined carbs, and so provides a steady source of fuel.
Good sources of complex carbohydrates are as follows:
Quinoa
Brown rice
Potatoes, sweet potato, yams
Oatmeal
Beans/legumes
Whole milk
Whole wheat pasta
Yogurt
Nuts: almonds, peanuts, walnuts
Absolutely do not waste time getting carbohydrates from pizza, white flour pasta, white bread or donuts. In other words, avoid anything refined/processed, where the fiber, vitamins and other nutrients have been stripped away.
Fats
Contrary to what many people think, fats are a necessary part of your diet. Especially if you're into strength training and exercising in general.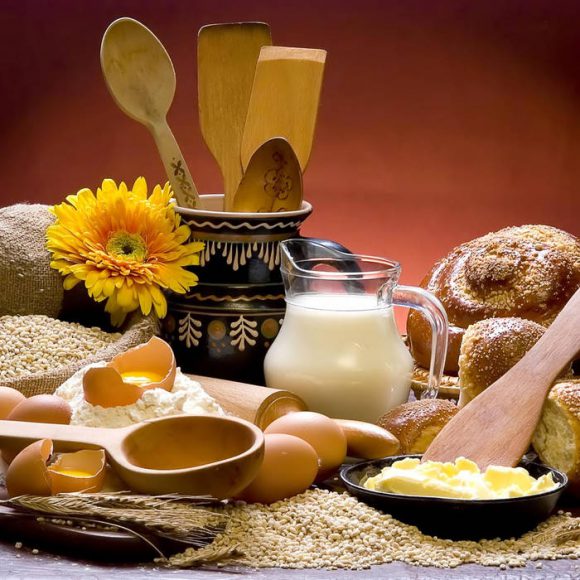 The two important ones are monounsaturated fats and polyunsaturated fats. The difference in the two being, in a monounsaturated fat, there is a single double bond (hydrogen atoms), whilst in a polyunsaturated fat, there are multiple double bonds.
Working out in the gym sends your blood pressure through the roof and damage done to the muscle causes inflammation in the body. You need fat in your diet to aid in reducing the risk of cardiovascular disease, lowering blood pressure and reducing inflammation.
Good sources of fats are shown below:
Nuts
Avocado
Whole milk
Flax seed
Fatty fish (salmon, tuna, mackerel, herring, trout, sardines)
Fats are also needed for the storage of (fat-soluble) vitamins, as well as the synthesis of testosterone. So, there is no need to fear fats. Just avoid trans fats at all cost. These fats are known to reduce levels of HDL (so called good cholesterol) and increase levels of LDL (so called bad cholesterol).  Trans fats can be found in baked goods (containing shortening), fried foods, margarine, non-dairy creamer, potato chips and any kind of partially hydrogenated oil.
Recovery
Like I said earlier, you don't grow muscle in the gym, or while you're lifting. If you want your muscles to grow, you need to get adequate rest. Muscle grows during the rest period, after you leave the gym. You need both adequate sleep, and rest days in between workouts.
In terms of sleep, you should shoot for 7-9 hrs. This really depends on the individual, but if you're strength training you MUST get bed rest. Remember that cortisol will be produced in response to the heavy lifting that you're doing. Cortisol causes your body to breakdown muscle and convert amino acids to glucose, which fuels your workout. Adequate sleep lowers stress levels and in turn, cortisol levels. Also, during sleep, growth hormone (GH) is the most active and levels are at their highest. GH promotes protein synthesis and therefore muscle growth.
So, don't necessarily look at your day off as a rest day, see it more as growth day and prepare for bigger, heavier lifts at the next workout session.
Measure
S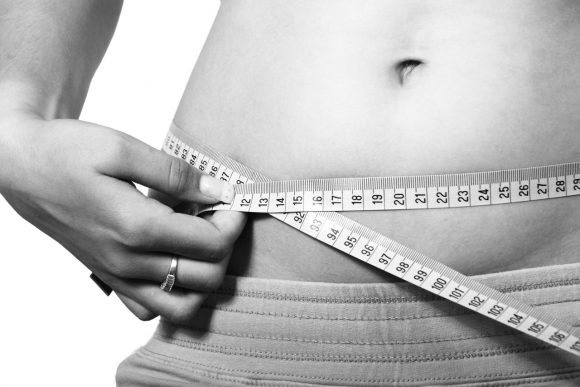 uccess is judged by outcomes, not intentions. You need to measure your various muscles ever so often. If not every week, then every 2 weeks. Check everything, forearms, biceps, thighs, back etc. It's the only way you'll know if what you're doing makes sense. If you don't see improvements, then go back and check for what you might be missing, either you're not training properly or eating enough.
If you're doing these things, then you need to make sure you're actually resting on the days off and getting an adequate amount of sleep. This is important, so I will say it again…you must rest on your days off, this is when your muscle will actually grow.
Conclusion
Increasing muscle mass is a combination of several things. You need to:
Lift heavy (do not ignore compounds)
Consume more calories: proteins, carbohydrates and fats
Recover/Rest
Measure progress
Stick with workout program follow the advice given here, and you'll be sure to see impressive gains in your arm size. Consistency is the key.