Bodyweight 500 (and 100) / COVID routine
---
Okay, so I skipped the 300…and the 100, but I'll get to those pretty soon. Fine…damn it…I'll include the 100 here as well (because it's similar to the 500). Overall this will be a short post. We already did the bodyweight 200 with the explanations of everything. I'll just briefly rundown the exercises since they're exactly the same. Essentially you're doing more reps. Don't complain, I'm just giving you options…some might prefer the 200 and others may have more time for the 500.
Bodyweight 500 and 100
This one, is again, from Men's Health. The Bodyweight 500, is an excellent workout you can do 3 times/ week. Preferably mon/wed/fri or tue/thurs/sat…that way you can have a rest in between. If you're going to the park, you have almost everything you need (missing a swiss ball…we'll substitute). With the reps for the 100 in brackets, the routine is as follows:
*50 (20) Pushups
*50 (20) Prisoner Squats
*25 (10) Jumps/jump squats
*25 Stability Ball Leg Curls
*50 Stability Ball Jackknifes
*50 Step-Ups
*25  Pullups
*50 (20) Forward Lunges
*50 (15) Close Grip Pushups
*50 (10)Inverted Rows
*50 Squats
*25 (5) Chin-ups  (see below for videos of exercises)
Okay, so if you don't have a swiss ball, you can substitute the leg curls with wall sits (for your hamstring) and replace jackknifes with planks (for your abs). If you are home and don't have a chin up bar, buy a cheap doorway bar.
Use a chair or park bench for step ups. Now, if you can't get through the 100, don't even attempt the 500. The 500 is for someone who is already in good s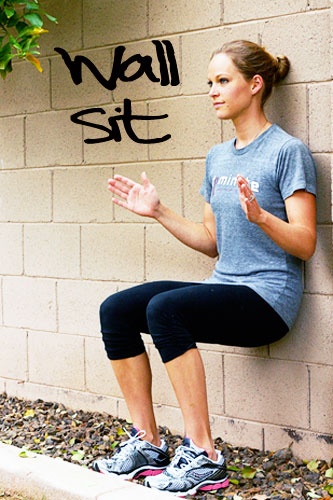 hape. Try the 100, then the 200  (maybe the 300) and progress to the 500. The 100 leaves out the squats, stability ball exercises, step-ups and pullups. The key here is repetition, with no rest between reps. You could rest between exercises for a minute or so but keep to a minimum and work up to doing the whole set without a break (at least for the 100). Don't forget to like and share (sharing is caring and…liking, let's me know it).
Videos of selected exercises
Prisoner Squats

Jump Squats

Stability Ball Hamstring Curls

Stability Ball Jackknifes

Step Ups

Pull Up/Chin Up

Forward Lunges

Inverted Rows

Close Grip Push Ups

P.S. The Healthy Goat attempted the bodyweight 500 (No, he never went through the 100, 200 0r 300) and collapsed in exhaustion after the first 3 exercises. Let me tell you, it's not a pretty sight to see a sweat drenched, heavily panting goat with his tongue sticking out of his mouth. Especially in those upscale gyms where people don't sweat (they glisten). Much to the consternation of the other gym members, he pushed his way into the crowded elevator as they headed to the 1st floor. The Healthy Goat can't seem to remember ever seeing an elevator empty so quickly…maybe they were late for something.
Prisoner Squats from BodyWorks Lifestyle on Vimeo
Wall ball squat  image  used under a CC BY-SA 3.0 license.
Chair Step-Ups from Nicholas Rians on Vimeo
Pull Up VS Chin Up from Jim Diehl on Vimeo
SexyLegsWorkout from Laura McDonald on Vimeo
Inverted Rows – Overhand Grip from OneResult on Vimeo
Close-Grip Pushups from Dennis Heenan on Vimeo