Basic strength training that works!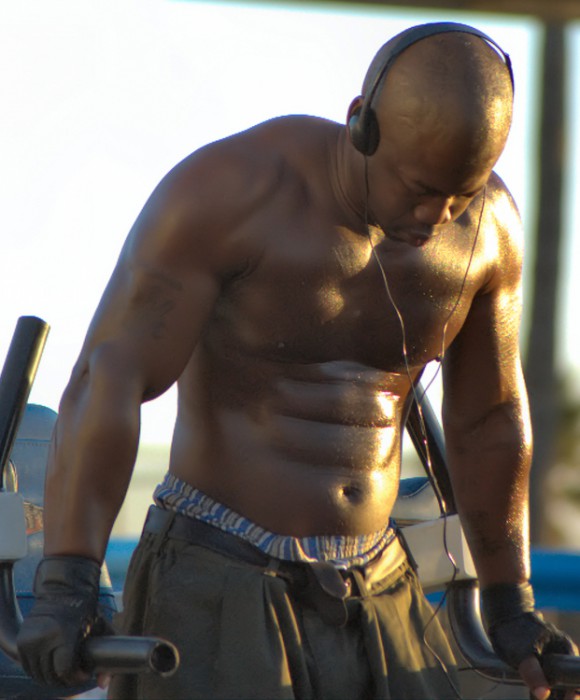 In the article on "Bodybuilding vs Strength training: What's the difference?" we touched on what strength training was and how it differed from bodybuilding. In this post we will look at a simple strength routine that works and is an excellent starting point for beginners. If done correctly, without wasting time to chat, you are in and out of the gym in 45-50 mins.
The best exercises for strength training are compound exercises that work multiple muscles. Exercises which include Squat, Bench Press, Deadlift, Shoulder Press and Barbell rows (when combined in a structured workout plan) will target your abs, biceps, triceps, forearm, chest, back, shoulders, traps, thighs, quads, hamstrings and calves. For the ladies, yes it will tone your butt (squats). An excellent routine that combines these exercises is the 5 x 5 strength building routine. This simply means 5 sets of 5 reps. The goal is to add weight each time you workout.
There is a website created by a guy called Mehdi, who describes the workout in great detail with videos demonstrating how to perform each exercise. Now Mehdi has taken some flack on other websites/forums for taking credit for the 5 x 5 workout as his creation and making money from it. This is complete bullshit! He never claims to be the originator of the workout. He gives credit to Reg Park and clearly states that he did not make the routine. He also makes it clear that this is a great workout for beginners. If you are an intermediate or advanced lifter, there are other routines that might be more beneficial to you. Check it out and please read carefully before criticizing and finding fault. On the website you can find a lot of free stuff including a spreadsheet to keep track of the routines as well as apps for android and iphones. FYI, I have no affiliation with Mehdi and do not receive compensation for endorsing the website.
The basics of the workout as he describes it are as follows:
Workout A: Squat, Bench Press, Barbell Row
Workout B: Squat, Shoulder Press, Deadlift
A typical workout looks like this:

Now squatting 3 times a week might be fine at first, but with increasingly heavier weights this can be difficult to recover from. Also the program calls for adding 5 lbs every workout which is 15 lbs per week. As the weights get heavier this is extremely hard to do. Having reached this point (squatting 300 lbs) you are directed to another workout called "Madcow" which is supposed to solve this problem. Even before reaching the 300 lb mark, it can be tough to make more increases. In that case, you are supposed to deload for that exercise by 10 % on the next workout. Then you try again. For more details check out the website.
Again, this is a great workout for beginners to intermediate lifters. There are more advanced routines for experienced lifters that you may want to try. More on that later.
P.S. The healthy goat was caught by cops sneaking out a squat rack from the local gym. He was eventually let go (cops couldn't figure out where to put the hand-cuffs).