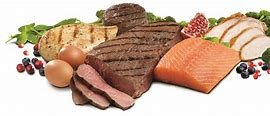 Carnivore Diet-Does it make sense?
I was discussing the carnivore diet, a few weeks ago, with a friend I was biking with. Now, I've heard about it before, but never really paid much attention. I just assumed a pure meat diet made no sense, and couldn't possibly be healthy in the long run. But, on doing some preliminary research, it seems that quite a few people have lost weight on it, and there is some sort of argument for pursuing this diet.
So lets take a closer look and see if there is any merit to this lifestyle, or is it another one of those diets that is ultimately destructive.
What is the Carnivore Diet?
Well, it's exactly what it sounds like. You primary source of food is animal related, at the exclusion of everything else. So yes, meat, fish, eggs, and in some cases, dairy products, but only if low in lactose.
, grains, nuts and vegetables are a no-no. This means high protein, high fat and little to no carbs.
It can be considered to be a subset of a Ketogenic diet, albeit a very extreme version of it. This started of as a celebrity diet and morphed into something more. Strong advocates of this lifestyle include, Canadian psychologist, Jordan B. Peterson and his daughter, Mikhaila, as well as Shawn Baker, a former American orthopedic doctor. More on these individuals later on. Keep on reading…
The claims
Just so you know, there is no scientific research on this diet, absolutely nothing. The problem is that it is very new, and you won't find any long term studies on it, let alone short term. Every claim is anecdotal, so we have to look at "circumstantial" evidence, for and against this diet.
Weight Loss Well duh…Yes, but not just weight loss…rapid weight loss. This makes sense because of 
the high protein and fat content. Protein and fats keep you satiated faster and for longer, which results in eating less and lower calorie intake overall. High protein, low carb diets have been shown to aid in weight loss in many studies [1, 2, 3, 4, 5, 6, 7]. So this part of the carnivore diet, should come as no surprise.
A high profile proponent of this diet, is former orthopedic surgeon, Shawn Baker, mentioned earlier. Shawn first began experimenting with the Paleo diet and then a high fat Keto diet, when he started having issues with his blood pressure, and weight. Long story short, by 2016, he was on the Carnivore diet and has been a fan and advocate ever since. Some improvements he experienced included, weight loss, improved blood pressure, reduced aches/pains, and improved skin health [8, 9]
It should also be noted that Shawn had surrendered his medical license in New Mexico. Look, someone is going to bring this up, to discredit him…so I'm just going to clarify things a little. Shawn had started discussing diet changes, with patients suffering from osteoarthritis and other issues, as an alternative to conventional medical options. "I was basically practicing lifestyle medicine instead of strictly performing surgery…"
Needless to say, the hospital board was not happy and he ended up surrendering his medical license pending an evaluation [9]. According to Shawn, "The evaluation said there's nothing wrong with me. I'm completely competent to practice medicine…" You can listen to the youtube video where Dr. Baker talks about his license being reinstated and defends his position [10].
Reduces Symptoms of Autoimmune Disease Earlier, I mentioned, Dr. Jordan B. Peterson (Canadian psychologist) and his daughter, Mikhaila as huge proponents of this diet.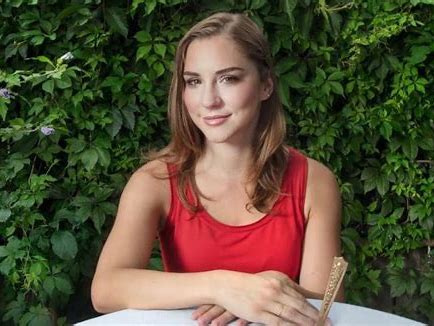 According to Mikhaila, she suffered from bacterial infections (strep throat, pneumonia, etc.), yeast infections, colds, severe depression, and was diagnosed with severe rheumatoid arthritis at 7 yrs, along with a host of skin problems.
Since switching to a carnivore diet, she claims, "I'm in remission from everything. I don't take any medications, I don't take any vitamins. The hardest thing to get rid of was the depression, but that's gone too!"…[11] On her blog, Mikhail states that her, father suffered from depression and  fatigue, weight issues, gum disease, skin problems and Gastroesophageal reflux disease (GERD). After switching to a carnivore diet, he had lost 50 lbs in 1 year, and now, "He's fixed too." Shawn Baker, (discussed earlier) also felt benefits of reduced inflammation and improved joint health.
There are studies to back this up. Research has shown that a carnivore diet, can alter gut bacteria in a way, that eliminates or reduces the kinds of bacteria that lead to the development of inflammatory
bowel disease and extra-intestinal autoimmune diseases, such as multiple sclerosis, type 1 diabetes, arthritis and allergies [12, 13].
It has also been shown that sugar, leads to inflammation [14, 15]. So, on a carnivore diet, since sugars and carbs are eliminated or significantly reduced, it should help ameliorate inflammatory conditions.
Diabetes management Based on what we've discussed so far, this one should be a no brainer. You can help prevent diabetes or in the case of type II diabetes, reverse it, by controlling sugar intake[16, 17]. The carnivore diet eliminates sugar and carbs. So, it shouldn't come as a surprise that diabetics can possibly benefit from it.
The Risks
High fat, high cholesterol diet and CVD Yes, we've all been warned of those high fat diets. Specifically saturated fats and cholesterol, diets
Let's start with fats. Groups such as the ADA (American Dietic Association), BDA (British Dietic Association) and the AHA (American Heart Association) [17, 18, 19] all recommend reducing levels of saturated fats to lower risk of cardiovascular disease (CVD). There is research that disagrees, with the notion, that these types of fats are a risk for CVD. Still, others show that replacing them with polyunsaturated fats can reduce that risk [20, 21, 22, 23, 24, 25, 26].
A published research paper in The American Journal of Clinical Nutrition,  revealed that saturated fats increase the large fluffy  type cholesterol. This type is thought t
o be not nearly as dangerous as the smaller more dense LDL particles [27, 28].
What we keep finding, as we dig deeper, is that there is no clear consensus on long held beliefs on what is considered as healthy and unhealthy. The jury is still out with saturated fats.
What about cholesterol? Similar issue. For most people (healthy), dietary cholesterol does not result in elevated serum cholesterol [29, 30, 31].
So, essentially no clarification and more questions. There are no studies on how the carnivore diet affects the heart, especially with increasing fats and cholesterol.
Colorectal Cancer Wasn't the theory that, red meats were responsible for colorectal and other forms of cancer? Meta-analysis studies, amongst others (review of other studies), have revealed that there is a strong link between colorectal cancer and red meat consumption [32 33].
But there are some studies out there, that says, there is a weak link or no link at all between cancer and eating red meat [34, 35, 36]. Theses studies claim that associations found in previous studies are weak, or difficult to tell cause and effect, when there are other factors that contribute to increased risks.
More confusion, and no clear direction.
No vitamins and other nutrients What about the missing vitamins and other nutrients? Supporters of the carnivore diet claim that their requirements are different from people on other diets or with a different lifestyle.
Research has suggested, the vitamin C level (and other antioxidant levels) need would be less for individuals on a low carb diet specifically, vs a higher-carb diet. And, meat does have vitamin C in small quantities. Similarly with vitamin A and other antioxidant requirements [37, 38].
I won't go into every single nutrient, because the arguments are more or less the same. The carnivore diet is essentially low to no carbs and high protein. This means different gut bacteria and environment makes it possible to get by on lower or different micro-nutrient requirements. Again, no long term studies to show that this holds up…but still possible.
Low in fiber So, the common lore is that we need a high fiber diet for regularity. However a new study, showed that drastically reducing or completely cutting dietary fiber reduced constipation in tested subjects, compared to those on the high fiber diet [39]. Supporters of the carnivore diet have claimed that regular bowel movements are not a problem for them.
Verdict
This is a tough one. The carnivore diet flouts conventional wisdom, in terms of nutrients and diet recommendations, and can seem somewhat extreme. Critics of the diet, question the lack of certain nutrients and low fiber content along with increased risk of cancer.
Proponents of the diet point to the fact that their metabolism is different and their nutrient needs change, once they eliminate carbs. They also question the validity of the cancer link, citing weak associations and other mitigating lifestyle factors.
This debate will be constant, until long term studies have been carried out the effects of the diet. It seems many people end up on the carnivore diet, after struggling with auto immune diseases and failing on other diets. It's not clear whether the diet itself, including the high protein is responsible for autoimmune improvements, or the elimination of sugars and certain other foods, that people might have sensitivities to.
Final Thought
Well there you have it folks. All reports about the benefits of the carnivore diet are anecdotal, and there is clear need to have long term studies performed on people who are on it.
If nothing else has been working, you might want to try it, albeit gradually with a doctor monitoring your health. By gradually, I mean slowly cutting out the carbs and simultaneously adding more proteins. You choose…