What is Cryogenic Therapy? Science or Hype
Whole Body Cold therapy has been around for a while, very popular amongst athletes. It is becoming more popular with the general public, and more and more cryotherapy treatment centers have been opening up…or at least, the treatment is increasingly being offered at regular spas and places of that nature.
The question is, whether this is the latest fad, or are there real tangible benefits to this treatment…science or hype?  Let's dig up some research and find out. 
Cryotherapy: What is it?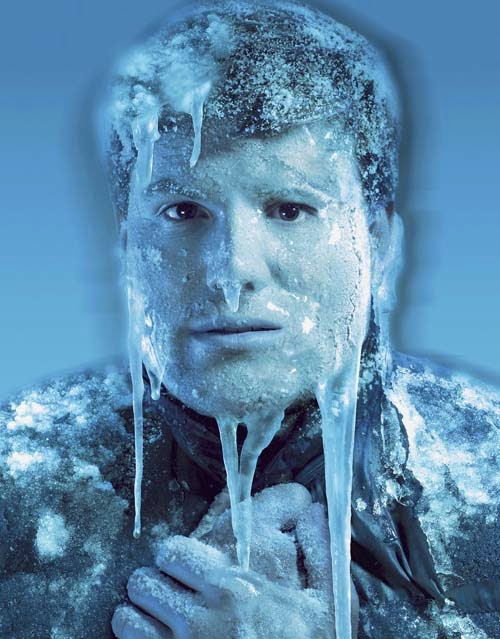 Cryotherapy or whole body cold therapy (WBCT) involves submerging/exposing the most of the body to below freezing temperatures for a time period, typically between 2-4 minutes. This is done in a closed chamber, where the body is exposed to cold air or liquid nitrogen. 
The first cryotherapy chamber was built in Japan in the 1970's by by Yamauchi to help rheumatoid arthritis sufferers and by the 1980's made it's way across to Europe [1]. During the treatment, individuals usually wear shorts for males, and shorts and a crop top for females. Gloves,  headband covering the ears, a nose and mouth mask, dry shoes and socks, are normal attire worn to prevent frost bite.
The Claims
Anti-inflammatory and analgesic effects 
A 2011 study (n=11) compared a WBCT intervention to a control after a simulated (treadmill) trail run using high-level athletes. The results indicated that the WBCT was effective in re
ducing the inflammatory process. It was suggested that this was due to vasoconstriction at muscular level, and both the decrease in pro-inflammatory cytokines activity  and increase in anti-inflammatory cytokines [2].
In a 2012 study, 12 randomized professional tennis players were subject to twice daily WBCT or no intervention during a 5-day training camp. The results showed a synergistic anti-inflammatory effect of moderate-intensity training and whole-body cryostimulation in the athletes vs the control group [3].
An analysis was done in 2017 of the most recent research on inflammation and the effects of cryotherapy from 2010-2017, by Lombardi et. al. Overall, the researchers found WBCT induces anti-inflammatory effects. It was consistently found that cold therapy stimulates the anti-inflammatory response of reduced IL-1β (pro-inflammatory) and increased IL-10, IL-1Ra (anti-inflammatory) [4]. It should be noted that the largest number of participants in any one study was 46 and the smallest was 11. So overall, small sample sizes. 
Recovery 
Muscle Recovery Two studies performed in 2012 and 2013, on the effects of WBCT on exercise induced muscle damage (EIMD). In the 2012 study, subjects were randomly assigned to a group receiving two 3-min treatments of -110 ± 3 °C or 15 ± 3 °C. The research examined muscle force recovery following eccentric muscle contractions. The results showed few differences between groups in terms of participants'
strength, power, and muscle soreness [5].
The test protocol for the 2013 study  involved 3-min daily exposures to low temperatures (-140 to -19 °C) in the cryo-cabin. Subjects were tested for perceived pain sensation, and squat jump, counter movement jump, maximal isometric torque production, and maximally explosive isometric torque production. There was also little difference in strength and power between the control and WBCT group, however the WBCT group reported less muscle soreness [6]. 
In 2015, The Cochrane organisation, which is considered to be the gold standard for evidence based medical research, examined the research on delayed onset muscle soreness  experienced after high-intensity or unaccustomed exercise. They looked at four studies up to 2015.
The results of their analysis was: "All four studies had aspects that could undermine the reliability of their results…..the currently available evidence is insufficient to support the use of WBC for preventing and treating muscle soreness after exercise in adults. Furthermore, the best prescription of WBC and its safety are not known" [7]
Performance Recovery Other studies investigated functional recovery and performance (actual sport vs lab tests). Studies in runners and elite tennis players showed improved recovery by WBCT subjects compared to controls, in strength, pain and subjective fatigue (runners) and shot accuracy (tennis players) [3, 8].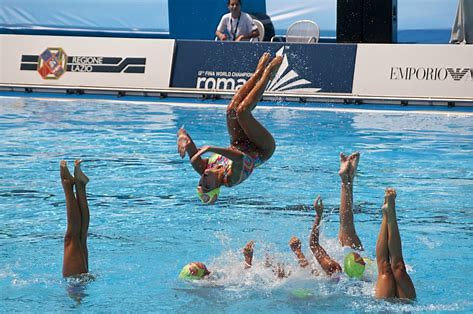 In one study of elite synchronized swimmers who performed 2 simulated competition ballets (intense swimming), researchers found few differences between the WBCT condition and active recovery (ACT), based on blood lactate and VO2max. However, both were significantly better than passive recovery [9].
Another study published in 2017, examined the effects of WBCT on 14 habituated English Premier League (EPL) academy soccer players. The players performed 15 × 30 m sprints (each followed by a 10 m forced deceleration) on 2 occasions. Within 20 minutes of exercise cessation, players entered a WBC chamber (Cryo: 30 seconds at -60° C, 120 seconds at -135° C) or remained seated indoors in temperate conditions (∼25° C). It was found that WBCT did not affect physiological, or perceptual measurements taken [10].
Increases Testosterone 
In a study of 25 professional top level rugby players, during a summer training camp, salivary steroid hormones were monitored. The players were given WBCT (−140°C, 3 min) twice a day for 7 days. The first before the morning training session  and the second, after the evening workout. The result of the tests showed increases in testosterone and decreases in cortisol [11].
In the previously mentioned study of the EPL players, increased salivary testosterone was seen up to 24 h post-exercise. The treatment had no effect on cortisol [10].
In the 2012 study of 12 tennis players, participants were subjected to a moderate-intensity training program. The athletes were treated with the 5-day whole-body cryostimulation (-120°C) applied twice a day. The control subgroup participated in the training only. The results showed increases in cortisol levels, whilst testosterone levels remained stable [3].
Research on the effects of WBCT on a group of 16 kayakers was published in 2014.  The subjects combined exercise with two daily WBC sessions during the first 10 days of a training cycle in preparation for the
World Championships. The kayakers were subjected to WBCT (-120°C–145°C; 3 min) twice a day for the first 10 days of a 19-day physical training cycle. Blood samples were taken at baseline, and on Days 5, 11 and 19. Cortisol and testosterone were both stable [12, 13]. The problem with this study is that there was no control group, to see if there were changes in the cortisol and testosterone levels and if the WBCT ultimately prevents changes from occurring.
Summary
The one consistent outcome of all the studies performed, was that, whole body cold therapy (WBCT) reduced inflammation and pain. As for athletic performance, and effects on testosterone and cortisol levels…well, the results were contradictory. 
In general, the studies examined had different testing protocols, time frames and cold temperatures for the WBCT. The sample sizes were also generally small. There were no comparisons to simple ice bath therapies to see if there were advantages/justifications for the  more expensive WBCT method.
Overall, the research is not enough to say that WBCT is more beneficial than traditional ice bath therapies or particularly useful for recovery and athletic performance. This does not mean that it isn't…it's just that more studies, with a greater number of subjects are needed, to be tested over a longer period of time. If I wanted to do some cold therapy, I have a bathtub and some ice in the fridge…just saying…and money still in the bank.