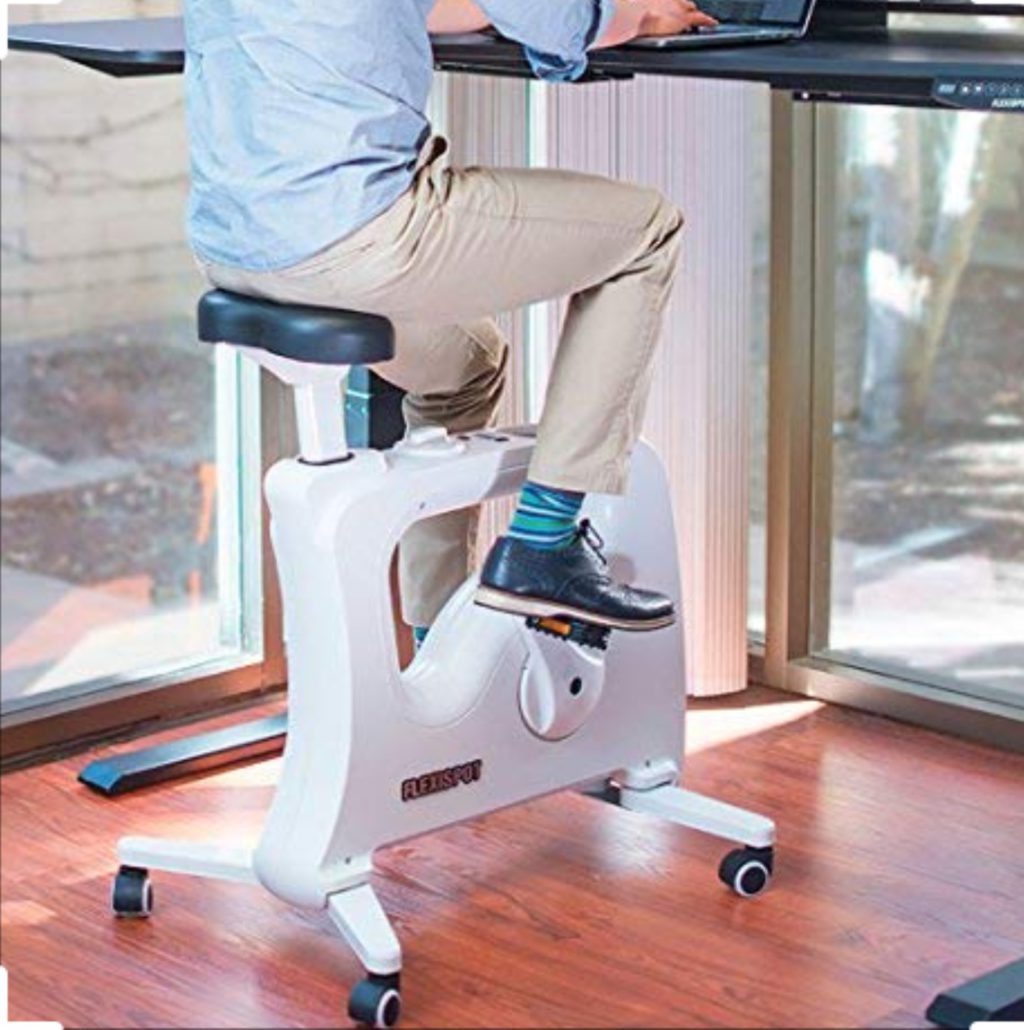 FLEXISPOT Adjustable Desk Exercise Bike
There are always interesting exercise gadgets coming out on the market. Recently I got wind of something and thought I'd do a review on it. It's an interesting concept, workout while you work on your laptop type of exercise bike. The FLEXISPOT Adjustable Desk Exercise Bike
 allows you to do just that. It could be a good thing as long as you use responsibly. What I mean is, don't think that you could just eat as much as you want just cause you're pedaling away at the same time. Like with all things, use it responsibly. Let's look at the pros and cons of this desktop exercise bike. 
Again, full disclosure I don't own, nor have I used one. What I've done is research all the reviews and user comments, complaints and suggestions, to give you a review of all the reviews…a meta review of sorts. Here is what I've found:
Cheapest Price $299.99
Guarantee Comes with a 3-year warranty and thorough testing and certification by TUV SUD (Testing and certification service)
Specs The dimensions are 37.6″ (L) x 22.8″ (W) x 29.6″- 37.2″ (H). Has a max weight capacity of 300 lbs.
Features The FLEXISPOT Adjustable Desk Exercise Bike
 is built for people between 5'1″ and 6'2″ (155-190) and has 8 levels magnetic tension resistance and quiet pedaling.
The Good This is a quiet desktop bike, with no assembly required, unless you want to put the desktop on. Yup, it can be used without the desktop, if you already have a high desk you want to sit in front of. It includes an LCD display that shows distance, calories burned and time elapsed. You can adjust the seat with a push of the pneumatic adjustment level. The max capacity is 300 lbs, which should be fine for most people. Anything beyond that, you might want to work on your diet first before getting on any kind of exercise equipment. At $299.99
 it's pretty affordable. It has a 4.5/5 rating on amazon, which is pretty good.
The not so good For the most part it's pretty good for the price. The biggest complaint is the seat. Some people find it uncomfortable for sitting, if it's gonna be a couple of hours. Others said they got used to it or opted to purchase a gel seat cover for a few bucks. There were also complaints that the desktop it comes with, wobbles a bit and could be more sturdy.
Pros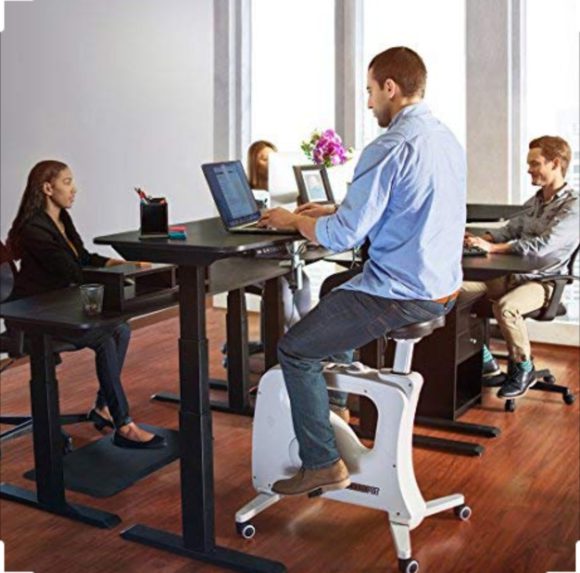 Can support up to 300 lbs
Seating height can be adjusted
Quiet pedaling system
Comes with a desktop
3-year warranty with testing and certification by TUV SUD (Testing and certification service)
Cons
Uncomfortable seating if using for more than an hour
Desktop can wobble
Not made for heavy duty use
Final thoughts The FLEXISPOT Adjustable Desk Exercise Bike
is a pretty affordable stationary bike with good reviews. The negative reviews are mostly centered around the the seat being uncomfortable and a somewhat wobbly desktop for a few. This is not a high end, heavy duty bike, but if you want to stretch your legs and keep the blood circulating while you work, it'll do the job. If you're interested you can check it out here
.