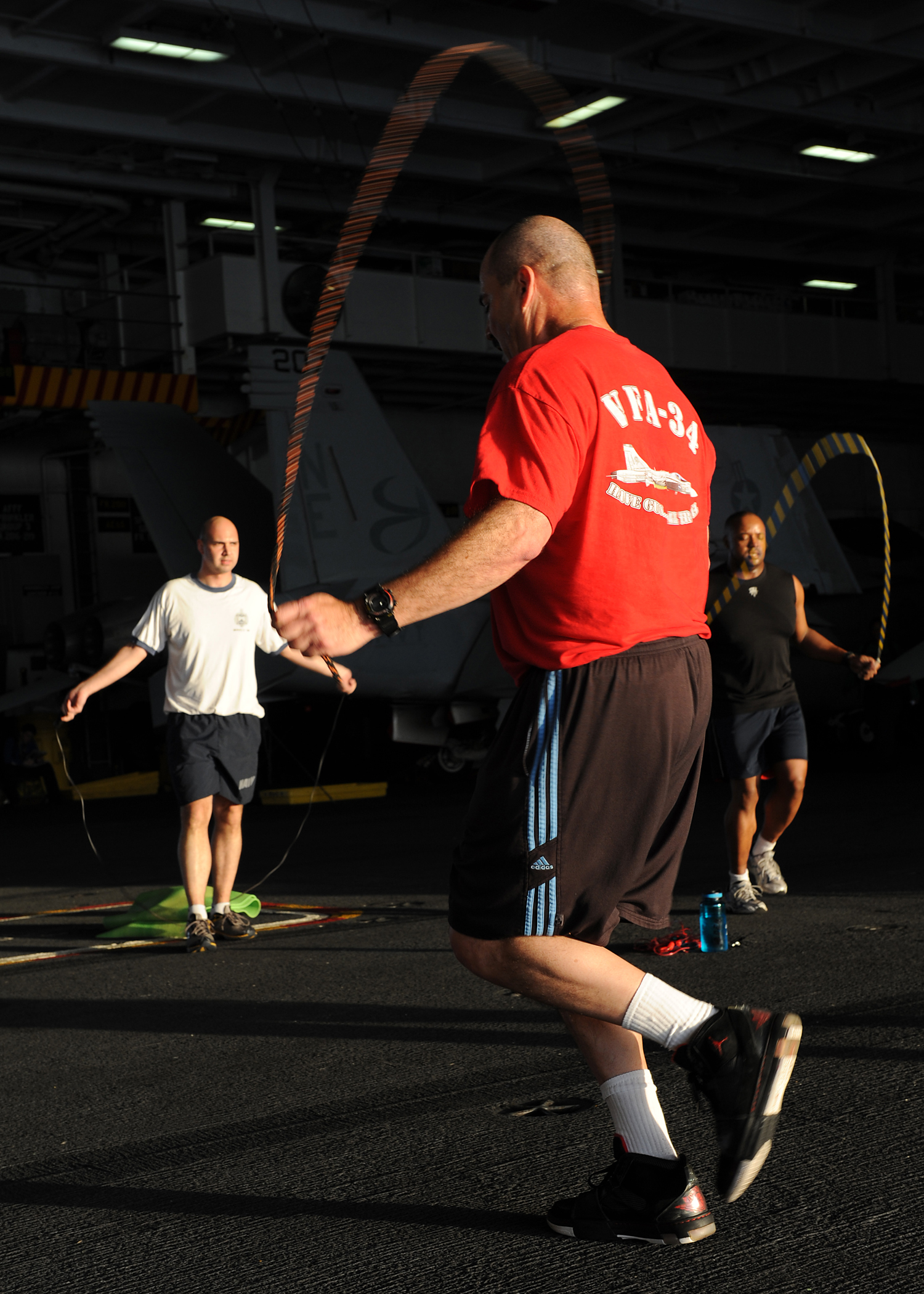 Since I did the piece on jump rope exercises, I've had some private communications asking what's the best type or brand. I'm pretty simple and just go with a regular nylon rope, less than 10 bucks. But just to satisfy curious minds, I will go through some of the different types of jump ropes and where to get them. It's all up to you to decide which one you want. I provide the info. you make the decision.
Woven Fiber Jump Rope Also called cloth jump ropes, are very light weight. They're easy to control and don't bounce (they slide) when they hit the floor. They do tend to wear out on hard surfaces and get dirty pretty fast. Double dutch jumpers like them a lot. You can find them here
.
Beaded Jump Rope The beaded jump rope consists of plastic or polyurethane beads, 1.5-inch long on the outside with a nylon
inner cord holding it all together. They can come in a single color or different colored beads. Some people like the sound they make when hitting the floor and find that it helps keep a nice rhythm. They do tend to bounce when they hit the floor and can be painful if a mistake is made and the rope hits your body. The rope is good for harsh environments and the beads prevent any tangling. Check them out here
.
Weighted Jump Rope These have heavier handles than standard jump ropes…from 1-3 lbs.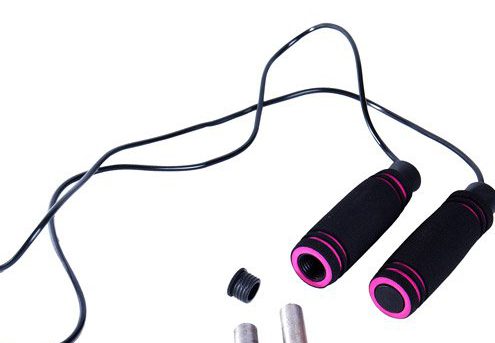 Some are adjustable with removable weights. The inserts/weights are placed in the handle, which is hollow to accommodate them. In some cases the rope itself is made heavier. The weighted jump rope gives a pretty good upper body workout. Check it out here
.
Speed Jump Rope This is simply a lightweight jump rope. It can be made of a number of
materials. The most popular ones are made of plastic or rubber. This type of rope allows for a high intensity workout and helps build lung capacity and overall endurance. Workouts can be just minutes. You can find one here
.
Summary So there you go, a sampling of the different types of ropes you can find…at least the main ones. If you've never jump rope before or haven't done so in a long time, then it doesn't really matter which one you get. Just buy a cheap one and start working out. A jump rope has to be the cheapest, simplest and extremely effective tool for working out.
speed rope image used under CC BY-SA 3.0 license