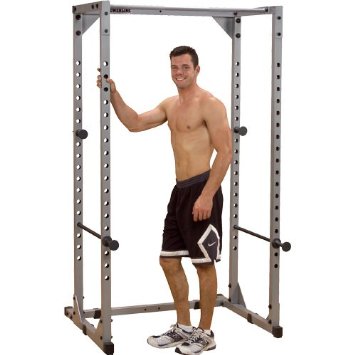 Powerline PPR200X Power Rack
I tend to talk about or praise compound movements/exercises  a lot when discussing strength and bodybuilding. Deadlifts, squats, bench press….you can't go wrong with these. If you can't make it to the gym or just don't want to go, you could get a power rack for home use. There are quite a few of them on the market, but the PowerLine PPR200X Power Rack
 is probably your best bang for your buck. Based on all my research and reviews from others, here's the skinny on this power rack.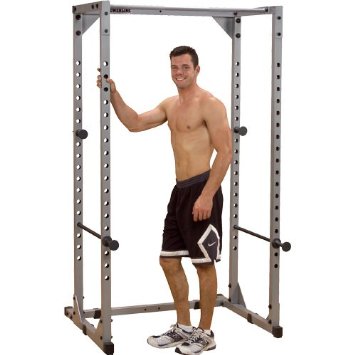 Product The PowerLine PPR200X Power Rack
Cheapest Price $ 339.00
Guarantee 10 year frame warranty
Specs
Rack weighs 136 lbs

Measures 44 x 82 x 46 inches (W x H x D)
10-year frame warrant
Features
Wide walk-in design offers plenty of side-to-side movement

2 heat-tempered liftoffs and 2 saber-style safety rods

Ideal for squats, incline presses, flat bench, and shoulder shrugs

The rack offers a total of 18 positions
Rated at 500 lbs
The Good It does not take up a lot of space and is rated for 500 lbs. Reviews are very positive with an average of about 4.6 stars out of 5 on Amazon
, from over 320 reviews. Prices start as as low as $ 339.00
. This is pretty cheap for a power rack.
The not so good  The big complaint with this one is that it is somewhat unstable and users had to put sandbags on the base to make it less likely to tip over. Next, the paint chips off easily from the rods, after first use. It might take up less space than other racks, but this makes it difficult for larger guys to squat or bench within the frame.
Pros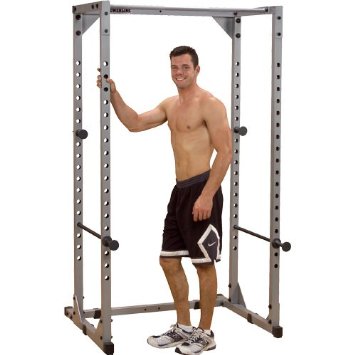 Supports up to 500 lbs
10 year frame warranty
Cheap
Supports 18 positions
Cons
Paint on rods chips easily
Might require sandbags for extra stability
Difficult for larger bodies to fit in the frame.
Final thoughts The Powerline PPR200X Power Rack is a cheap power rack for beginners up to intermediate lifters. Stability seems to be an issue, especially for heavier weights, with many users opting to apply sandbags to keep it from tipping over. If your're a more advanced lifter or a guy with a large frame, you might want to invest in something with a higher price tag…something more sturdy. But, for a beginner, this is excellent value for your money. Check back next week for a review of a higher end power rack for more advanced users. Don't forget to share and like this review.